EXHIBITIONS
Upcoming EXHIBITIONS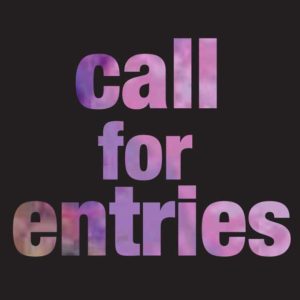 Northern Indiana Pastel Society Members' Show
Notre Center for Civic Innovation  Crossroads Gallery | South Bend, Indiana
(formerly the ND Center for Art and Culture)
1045 W. Washington St.  South Bend, IN 46601
Jan 24 to Feb. 27, 2020
Deliver Art: Saturday, Jan. 18, 1 – 5:00 p.m.
Install Art: Monday, Jan. 20
Opening Reception: Friday, Jan. 24, 5 – 7:00 p.m.
Art Released: Saturday, Feb. 29, 1 – 5:00 p.m.
Entries marked #1 will be accepted, entries marked #2 may be juried out if space requires, but we hope all will be displayed.
$10 for the first entry; $5 for the second entry. Notre Dame takes no commission on sales. Prizes will be selected by a judge to be announced later.
The art must be 80% pastel. There is no size restriction. The art must be framed under glass and installed with hooks and wires.. Frames and mats must be in good condition and free of pastel dust. Content must be appropriate for a family gallery space. The art should not have been shown in a previous NIPS exhibit or at Crossroads Gallery. Northern Indiana Pastel Society will not accept financial liability for accidents or loss. Participants must be NIPS members. Dues of $25 can be sent to treasurer Sue Coultas, 519 Woodruff, Niles, MI 49120.
Help will be needed to receive art Jan. 18 and hang the show on Jan. 20. To volunteer, or for questions about the show or help transporting art to the show, contact Cathy McCormick, 574.271.6919, camccorm@aol.com
Buchanan Art Center | Buchanan, Michigan
Showcase Gallery   
May 20 to June 27, 2020
Deliver: May 17 | 1:00 – 4:00 p.m.
Reception: May 31 | 2:00 – 4:00 p.m.
Releasing: June 28 | 11:00 a.m. – 2:00 p.m.
Colfax Cultural Center | South Bend, Indiana 
Sept. 11 to Oct. 23, 2020. All three galleries.
Kroc Center | South Bend, Indiana 
March – May 2021
Moon Tree Studios | Donaldson, Indiana 
May 8 – June 20, 2021
Set up: May 4–7  | Reception: May 15, 1:00–3:00 p.m.
Take down: June 21

RECENT EXHIBITIONS
Northern Indiana Pastel Society Members' Exhibit
Heartland Artists Gallery | Plymouth, Indiana
July 23 to Aug. 24, 2019
32 works by 20 artists are on view. Judge's Awards were presented at the reception on Sunday, August 4 to four artists: from left, Paul Wieber, Red, White and Blue;  Tim Swagerle, Summer Morning;  Mary Firtl, Café Confidential; and Avon Waters, Maples at Dusk.
Faces and Places: Northern Indiana Pastel Society Members' Show
Salvation Army Kroc Community Center
900 W Western Avenue
South Bend, Indiana 46601
March 15-May 18, 2019
Prizes were selected by Assistant Prof. Angelo Martinez, art dept. chair, Holy Cross College.
The following artists received Judge's Awards:

Below is a sampling of some of the 47 pastels on exhibit.