NIPS Meeting | Learn About The Hoosier Salon
Sunday Nov. 10 | 1 p.m. for a social time, program at 1:30.
Near Northwest Neighborhood Community Center | 1007 Portage Ave., South Bend 46616
Northern Indiana Pastel Society will join Northern Indiana Artists (NIA) for the meeting.
Speaker: Robert Bennett, executive director of the Hoosier Salon.
The Hoosier Salon is a statewide nonprofit organization whose mission is to promote Indiana artists and their work. The Hoosier Salon began in 1925 with an exhibition of Indiana artists at Marshal Field in Chicago. Exhibits are now held annually at the Indiana State Museum. The Hoosier Salon maintains galleries at the Stutz and New Harmony galleries and hosts 30 special shows of members yearly.
Your contribution of appetizers and desserts will be welcome.
WORKSHOP
Making Better Art with Avon Waters
Hosted by Northern Indiana Pastel Society
Sunday, Nov. 17 | 1- 4:00 p.m.
upstairs studio, South Bend Museum of Art
120 Dr. Martin Luther King Jr. Blvd, South Bend, IN 46601, Inside Century Center
Learn to design better paintings before you start painting. Artist Avon Waters shows how to use 15-20 proven composition designs. Participants will make 30-second drawings to use in their next painting. No drawing will be bigger than a business card. All skill levels, all media are welcome. Please register by November 13. Click here  for registration form to print, complete and mail.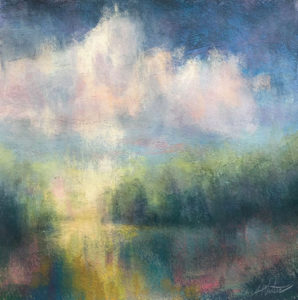 Supplies to Bring
6×8 or 5×7 sketchbook
4B or any dark leaded pencil
Blending stump, foam blender, Q-tip
Vine charcoal
Bring photos you have taken but never got around to painting.
Avon Waters is a member of Northern Indiana Pastel Society and has won many awards.
He is a lifetime member of the Indiana Plein Air Painter's Association and current president.
Questions: Contact Cathy McCormick camccorm@aol.com, 574 271 6919

EXHIBITIONS
Upcoming EXHIBITIONS
Notre Center for Civic Innovation Crossroads Gallery | South Bend, Indiana
formerly the ND Center for Art and Culture
Jan 24 to Feb. 27, 2020
Buchanan Art Center | Buchanan, Michigan
Showcase Gallery   
May 20 to June 27, 2020
Deliver: May 17 | 1:00 – 4:00 p.m.
Reception: May 31 | 2:00 – 4:00 p.m.
Releasing: June 28 | 11:00 a.m. – 2:00 p.m.
Colfax Cultural Center | South Bend, Indiana 
Sept. 11 to Oct. 23, 2020. All three galleries.
Kroc Center | South Bend, Indiana 
March – May 2021
Moon Tree Studios | Donaldson, Indiana 
May 8 – June 20, 2021
Set up: May 4–7  | Reception: May 15, 1:00–3:00 p.m.
Take down: June 21

RECENT EXHIBITIONS
Northern Indiana Pastel Society Members' Exhibit
Heartland Artists Gallery | Plymouth, Indiana
July 23 to Aug. 24, 2019
32 works by 20 artists are on view. Judge's Awards were presented at the reception on Sunday, August 4 to four artists: from left, Paul Wieber, Red, White and Blue;  Tim Swagerle, Summer Morning;  Mary Firtl, Café Confidential; and Avon Waters, Maples at Dusk.
Faces and Places: Northern Indiana Pastel Society Members' Show
Salvation Army Kroc Community Center
900 W Western Avenue
South Bend, Indiana 46601
March 15-May 18, 2019
Prizes were selected by Assistant Prof. Angelo Martinez, art dept. chair, Holy Cross College.
The following artists received Judge's Awards:

Below is a sampling of some of the 47 pastels on exhibit.